The People Behind Your Wild Rice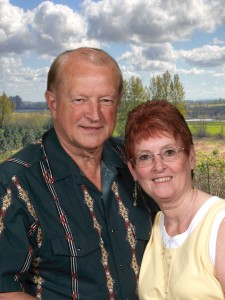 Larry, Sharon and Jerry are the owners of Wild & Ricey NW Inc. Larry and Sharon live on the family farm south of Salem, Oregon where  Jerry lives in Independence. We literally run a "mom, pop, and son" operation. This is a family affair that has been in business since 1991.
Larry's family originally came from Arkansas in the early 1940s. Larry attended school in Salem and graduated from the University of Oregon. Larry gave up his architectural job to work the farm and business.
Always sensitive to waterfowl and wildlife, 100 acres of the farm was in a wildlife conservation program. Unfortunately the program ended. What was once wild rice ponds were part of the conservation program. The ponds are still planted with corn, and other waterfowl feed. The farm is located next to Ankeny National Wildlife Refuge. On any given day, there are ducks, geese, deer and many other wildlife species sharing the land. When Larry is not in the office, he spends many hours on his trusty John Deere tractor.
S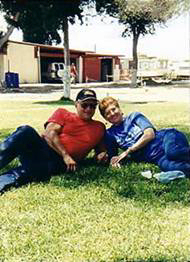 haron and Jerry were born and raised in Oregon. She attended school in Portland, Oregon and graduated from the University of Oregon. She is the President of the Corporation. Sharon, also, gave up her career track to work the family business. Her background includes counseling and administrative positions. Sharon is the primary person who keeps track of the books, web page, nitty gritty stuff.
As a youngster, her family owned a farm. She has never lost her passion for farm life, the outdoors, horseback riding and her farm animals. Horses, turkeys,and  chickens. Currently there are 3 rescue horses, 4 turkeys and numerous chickens.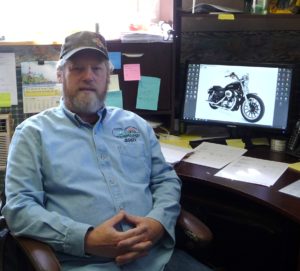 Jerry attended high school in Eugene, and graduated from Portland Community College.  He has two wonderful girls. In his free time, he is a living historian of the American Civil War.
He enjoys horseback riding, hunting and fishing. Jerry is the office manager in charge of inventory, shipping, receiving, and making sure orders are received and printed correctly.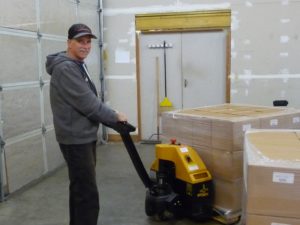 Michael is also an Oregonian who was  raised in Albany, OR.  He is our primary person in the warehouse and he is responsible for blending the many wild rice blends we produce.
He makes sure the "crew", that comes out Monday-Friday, have an ample supply of product to package.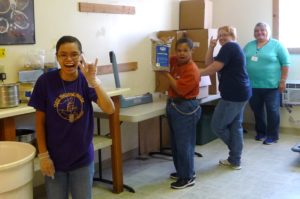 The packaging crew are  folks who are challenged in one way or another. They primarily  package the 10 pound bulk bags.  The personnel changes from time to time, but we appreciate the work of those who have gone before and the folks we have now. We have worked with the same organization for over 17 years.